Vote 2017

Linn-Mar Board of Education Approves Restructuring Plan and Bond Language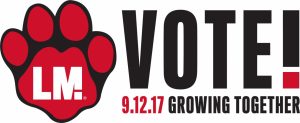 On Sept. 12, 2017, voters in the Linn-Mar Community School District will consider an $80-million bond package that will support the district's grade restructuring plan that requires upgrades to existing facilities as well as the construction of three new schools. The Linn-Mar Board of Education voted unanimously on May 22 in support of the restructuring plan as well as the bond language outlining the following changes:
• Two new 5th – 6th grade intermediate schools constructed for occupancy in 2019
• Students in 7th – 8th grade would attend Excelsior and Oak Ridge middle schools
• Construction of a new elementary school and renovations to Excelsior Middle School, Bowman Woods, Indian Creek and Wilkins elementary schools.
• All elementary schools would become grades PK/K-4
The restructuring plan strategically addresses existing and long-term capacity issues at all grade levels in the rapidly growing district. Since the 2005-06 school year, district enrollment has increased 40 percent from 5,471 to 7,671 students.
If approved, the estimated tax increase for residents would be $1.65 per $1,000 of taxable value, implemented incrementally. The increase will equate to approximately $15 a month in additional property taxes for the owner of a $200,000 home.
For more than a decade, the District has used only Iowa Secure and Advanced Vision for Education (SAVE) dollars and Physical Plant and Equipment Levy (PPEL) dollars to fund all facility repairs and upgrades. The last bond referendum in 2006 paid for the construction of Linn Grove and Echo Hill elementary schools.
There will be multiple community meetings to explain the referendum and restructuring plan before the Sept. 12 vote. The district's website also will be updated consistently with information pertinent to the restructuring plan and general obligation bond vote.
*The following restructuring plan is pending bond approval: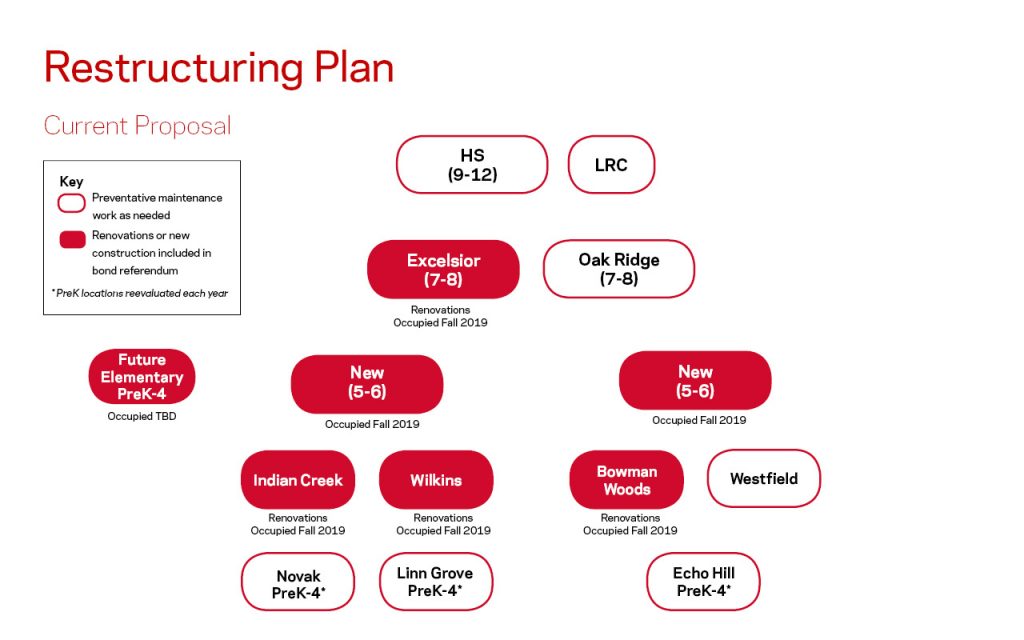 Linn-Mar Community School District is growing. Since 2005, the total number of enrolled students has increased by 2,200, across all grade levels throughout the entire district. We are running out of space with enrollment projected to increase an additional 9.1% in the next five years.
For more than a year, district leadership and the Board of Education have been working together, informed by months of community feedback, to draw up a blueprint for a long-term plan that addresses these capacity concerns while also improving learning environments for every student across the district.
While the specifics of the plan have shifted since the exploratory process began in 2016, the mission has remained the same: Linn-Mar Community School District's restructuring plan strategically addresses existing and long-term capacity issues at all grade levels in our rapidly growing district.
As we work toward this next step in realizing our mission as a district to inspire learning, unlock potential, and empower achievement, we look forward to sharing more restructuring plan and bond details in the coming weeks.
We want to hear from you.
Please send all questions and comments to vote2017@linnmar.k12.ia.us.